Hello!
Today is Good Friday in Greece, but I'm scrapping... I'm not feeling very well (those days of the month, you ladies know what I mean) and I'm not up to much. Thankfully we have our scrapbooking supplies to do something we love these days!
So today I made a layout about a story that I wanted to scrap about for when my nephew Andreas to read when he grows up. It is about when the dog "kissed" him (aka bit him on his mouth). Sorry, no more details about the story, it's a bit painful, but making the layout was quite therapeutic!

And here's the layout:
You will allow me to write a few more things about the layout today... Although by now I have made a number of layouts, I still feel I'm just starting and I like to experiment with different techniques, styles etc. So I'll tell you a bit more about what I have done today.
First of all, this time I did something I wanted to try some time now: use a dark background and play with my white mist, inspired by the amazing
Irini
whose style is so unique and her layouts are all stunning. The combination of white mist, the white faux stitching and the brown and kraft colours give the impression of leather when you see it live, although this is not captured very well on the photos.
The layout is based on the sketch from
My Creative Sketches
: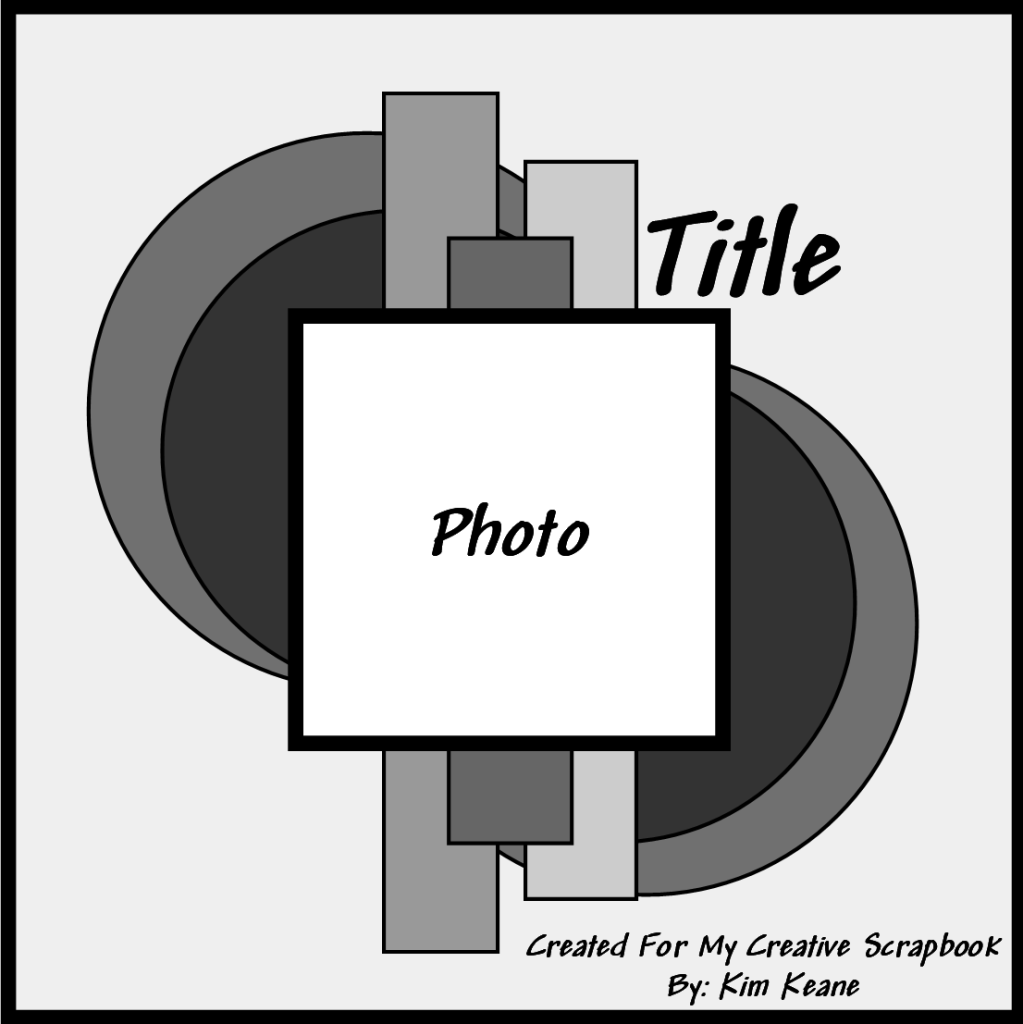 To highlight a bit more the letters of the title I used white gel pen around them:
One of my favourite cardmakers,
Marie
, gave me the idea in one of her always meaningful and to-the-point comments of using my Silhouette SD to make my own low-cost masks - thank you Marie for the idea! (duh!) And that's what I did, I cut the animal paws with my Silhoutte and used them as masks with my white Studio Calico mist. but since I also liked the kraft paper I used as a mask, I thought I could try to use this as well on my layout. I liked the dimension I got when I placed a bit off-centre and I kept it. I highlighted it with white faux stitching:
I cut several papers in bright colours to make a contrast with the dark background, glued them together and the cut the bottom like a banner - I like banners so much! I also used my beloved mini-sewing machine (it's still working!)

And because I almost always want to have some kind of frame for my layouts, I used the white faux stitching all around the layout as well:
Finally, the journaling is hidden behind the photo and I have used a tab to both highlight it and use it to take it out and read it. I wrote the wrong name on the journaling (there are two dogs with similar names!), but that was ok, I just wrote the correct name on a white paper and glued it on the top. Handmade can have mistakes as well, right? ;ο):
I hope you like it! Just using these techniques, I really, really enjoyed preparing this layout.

Hugs and Happy Easter to my Greek friends!

Anastasia

Supplies: